"Music brings people together, to play, listen, feel, dance, and communicate. It knows no boundaries of age, race, language or social class and is one of the few things in life that hasn't been completely corrupted by money or politics. Music belongs to the people and can never be bundled up and sold to the highest bidder. In the hardest of times when you feel most alone and in need, music is the selfless friend that can reflect your mood and help to get you through and heal your wounds."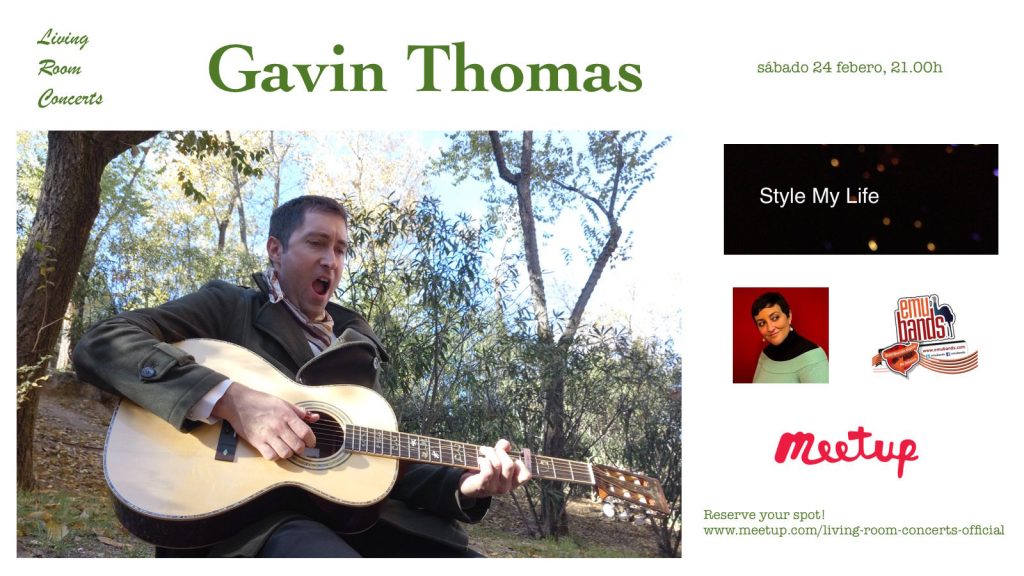 Gavin Thomas is a multi instrumentalist and singer songwriter. During his early music career, he played in various bands supporting well known acts such as the "Arctic Monkeys" and "Kasabian". After many years hammering the UK's indie rock music scene, Gavin decided that it was time to hang up his musical gloves and find a new experience in Madrid.
For Gavin, the social attraction of music has always been the biggest aspect. When he arrived in Madrid in 2006, speaking only a few words of Spanish, music was the social tool that allowed him to communicate, make friends and integrate with Spanish life. And although the initial plan was 'to put music on hold for now and to maybe explore other artistic avenues'. However, two months later, after suffering from what could only be described as 'live performance withdrawal syndrome', Gavin had already formed his first Madrid based band. Within six months they were happily playing the slightly hotter and sweatier Madrid music scene. Several years and bands later, Gavin's musical influences matured taking in traditional folk and delta blues. Drawing from these new influences, he has forged a new style, shaken and stirred with a subtle tinge of the music from his indie rock past. With a fresh set of original songs and a more mature outlook, Gavin is ready and raring to put himself out there into the Madrid music scene.
–
Connect with Gavin Thomas and his music:
Facebook & Instagram – @gavmadrid
Soundcloud – www.soundcloud.com/gavtmadrid/
–
Gavin Thomas will perform starting at 21.00 on Saturday February 24th at La Paralela. Bring your positive energy and a cushion to sit on. Lively conversation, new friends and more, before and after the performance. Come join us!
Gavin Thomas le ofrecerá un concierto a partir de las 21:00 del sábado 24 de enero at La Paralela. Trae tu energía positiva y un cojín para sentarte. Conversación animada, nuevos amigos y más antes y después de la actuación. ¡Únete a nosotros!
—
——————————
Our Official Sponsors / Nuestros Patrocinadores Oficiales: