Two sets, two singer-songwriters, all original music.
Dos actuaciones, dos cantautores, ambas con música propia.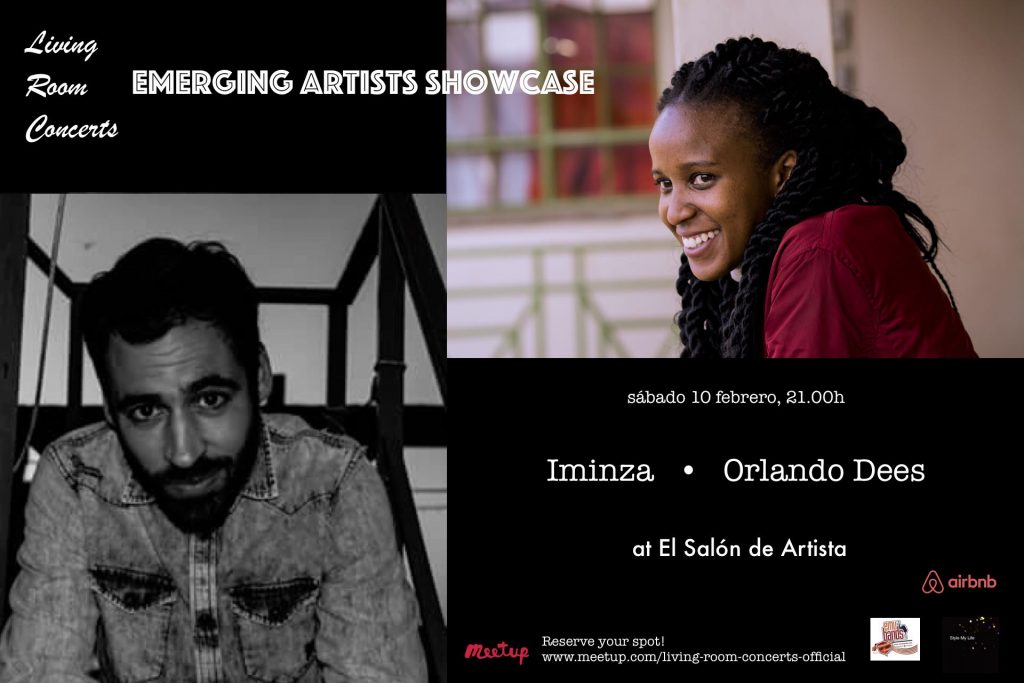 "Music is like a precious treasure box that unites people across stretches of time and space. In three minutes, we could experience what had meaning for people in the 1980s, the early 2000s, or just yesterday. It is the human experience tucked into timeless pockets that we hope others will explore and appreciate."
«La música es como un maravilloso cofre del tesoro que une a las personas a través del tiempo y del espacio. En tres minutos podemos vivir algo que fue significativo para gente de la década de 1980, la del 2000 o de ayer mismo. Es la experiencia humana guardada en compartimentos atemporales con la esperanza de que otros los exploren y disfruten».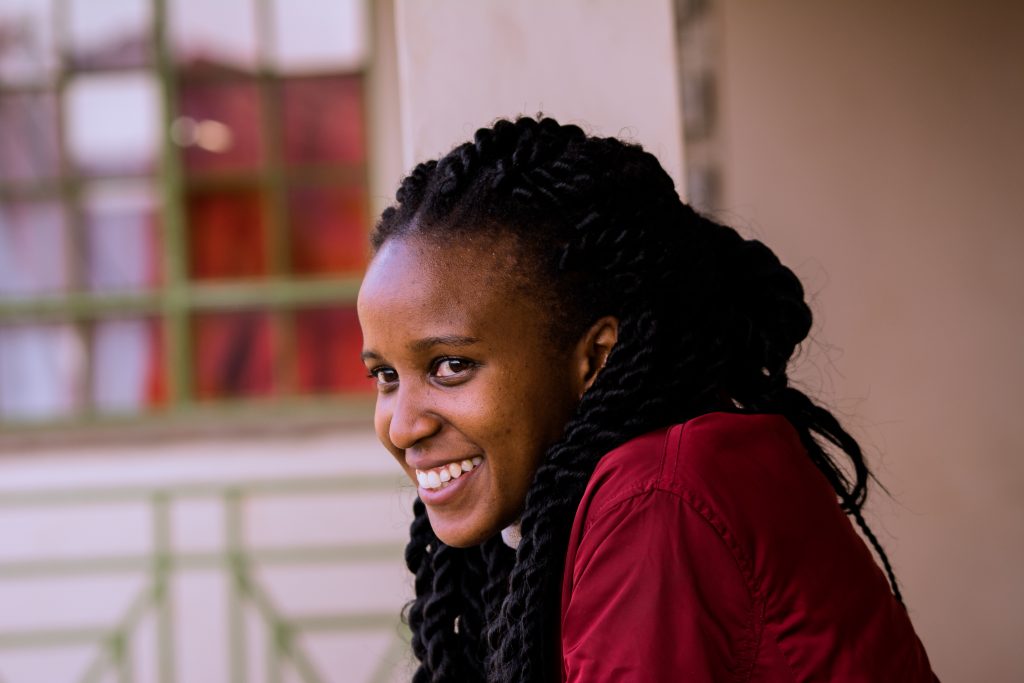 Iminza is a young and upbeat musician delivering soulful acoustic music infused with RnB influences. Her music is designed to explore emotion, from Sunday morning chill to sunny Thursday afternoon acoustic, swaying on a hammock sipping a cold refreshment in the cool breeze. Described as having "Smooth vocals with a touch of character and soul," Iminza and her guitar will carry you into a delightfully introspective space.
Iminza's music is influenced by African and international acts such as Sauti Sol, Tracy Chapman, The Soil, and Erykah Badu, owing mostly to her versatile taste in music and the fact that she grew up in Kenya and South Africa. She has performed in Kenya and South Africa, and is excited that you will be part of her music journey as it unfolds here in Spain.
Iminza es una artista joven y optimista; en su arrebatadora música acústica se percibe la influencia del RnB. Busca explorar emociones: desde el sosiego de las mañanas de domingo a la acústica de una soleada tarde de jueves, dejándote mecer por la fresca brisa en una hamaca y saboreando una bebida helada. De ella se ha dicho que posee «una voz sedosa con carácter y alma»; Iminza y su guitarra te transportarán a un exquisito espacio de introspección.
En su música han influido artistas africanos e internacionales como Sauti Sol, Tracy Chapman, The Soil y Erykah Badu; debido principalmente a la versatilidad de sus gustos musicales y ha haberse criado en Kenia y Sudáfrica. Ha actuado en estos dos países y está encantada de que formes parte de la travesía musical que está recorriendo en España.
Connect with Iminza and her music / Connect con Iminza y su musica:
Soundcloud – www.soundcloud.com/iminza
Youtube – www.youtu.be/3J27_l83X50
Instagram: @kenyancorona
—
Music is a way to share your emotions and experiences. Music reminds you that these emotions and experiences happen to everyone … you and I are unique … and we are not all alone."
«La música es una forma de compartir tus emociones y experiencias. La música te recuerda que esas emocionas y experiencias le pasan a todo el mundo… Tú y yo somos únicos… y no estamos solos».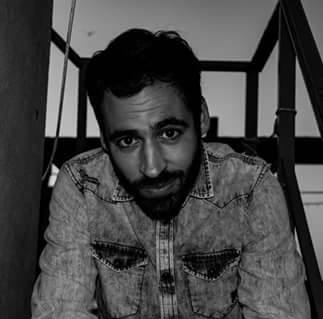 Orlando Dees is a singer-songwriter originally from Spain. After living and working in Bavaria, playing the drums with different bands, Orlando moved to Berlin for five years to develop his own music before coming to Madrid. Early last year Orlando recorded his first EP "Los Monstruos del Lago". Last summer he released his second work "Karlova", an EP containing three songs with instrumentation. The results are soulful, melodic and lyrically unconventional. It's this lack of convention that draws people to his music.
Orlando Dees es un cantautor nacido en España. Tras vivir y trabajar en Baviera, tocando la batería en varios grupos, Orlando se mudó a Berlín, donde pasó cinco años desarrollando su propia música antes de venir a Madrid. Orlando grabó su primer EP, «Los Monstruos del Lago», a principios del año pasado. El pasado verano publicó su segundo trabajo, «Karlova», un EP con tres canciones instrumentales. Esta falta de convencionalismo es lo que atrae a la gente a su música.
–
Connect with Orlando and his music / Conecta con Orlando y su musica:
Facebook – www.facebook.com/orlandodeesmusic/
Soundcloud – https://soundcloud.com/orlandodees
Bandcamp – www.orlandodees.bandcamp.com/
Instagram – @orlandodees
Spotify – www.open.spotify.com/artist/4X9AEiXSEzZZuD4363LGbc/
—
Iminza and Orlando Dees will perform starting at 21.00 on Saturday February 10th in El Salón del Artista. Bring your positive energy. Lively conversation, new friends and more, before and after the performance. Come join us!
Iminza y Orlando Dees nos ofrecerán un concierto a partir de las 21:00 del sábado 10 de febrero en El Salón del Artista. Trae tu energía positiva. Conversación animada, nuevos amigos y más antes y después de la actuación. ¡Únete a nosotros!
—
—————————–
In collaboration with:
Our Official Sponsors / Nuestros Patrocinadores Oficiales: