"Making music is my conduit for expression, my antidote and my meditation. To me, making music means making myself over and over, every time a little differently."
«Crear música es mi forma de expresión, mi antídoto y mi meditación. Para mí, hacer música es rehacerme a mí mismo una y otra vez, pero en cada ocasión un poco diferente».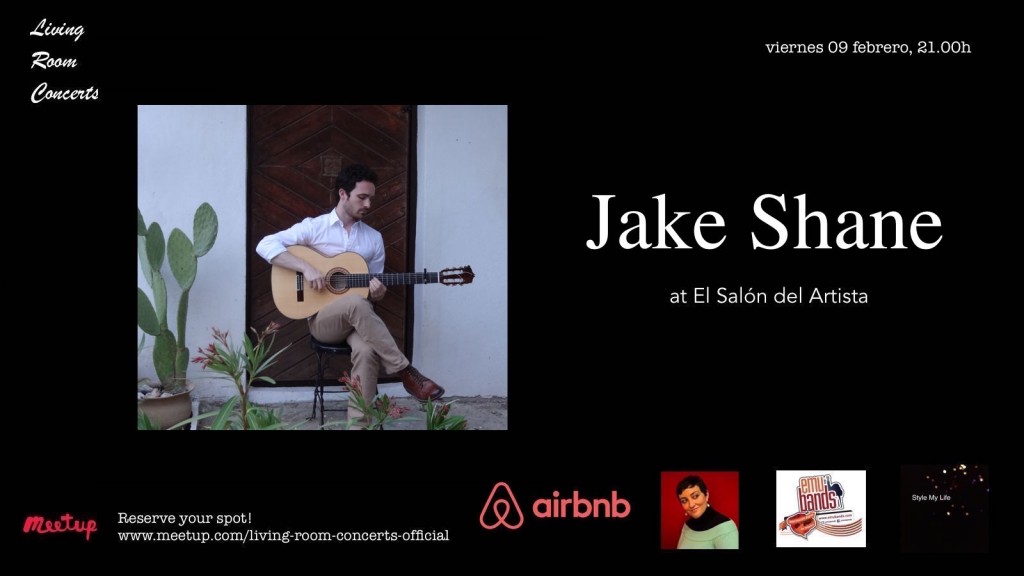 Jake Shane grew up in Illinois. He got lost in the recesses of the early blues and American folk traditions and found himself living in Nashville, where he recorded his Dostoevskian debut album, Ancient Fire (2012) and spent time working for legendary singer-songwriter John Prine while also earning a degree in Philosophy.
Jake moved to Madrid, Spain, in 2012, where he became immersed in flamenco and wrote the songs to his second album, Evening Sounds. Martin Chilton from The Daily Telegraph has written: "Jake Shane's album Evening Sounds neatly blends folk, Americana and even some Spanish influences from his time in Madrid in pleasant melodies with some clever lyrics on songs such as 'Before Winter' and 'Seascape'. An enjoyable listen."
After two years in Madrid, Jake became itinerant for three years, spending a few months in a dozen places and several countries. He recently moved back to Spain where he earns his living as a touring singer-songwriter and continues to refine his image-driven lyrics and explore the eternal questions through American roots music with Spanish overtones, forming a sound entirely his own.
Jake Shane se crió en Illinois. Se perdió en los vericuetos del blues temprano y de las tradiciones folk estadounidenses y acabó viviendo en Nahsville, donde grabó su álbum de debut de tintes dostoievskianos, Ancient Fire (2012), y estuvo un tiempo trabajando a las órdenes del legendario cantautor John Prime, mientras se sacaba una licenciatura en Filosofía.
Se trasladó a Madrid en 2012, y ahí se zambulló de lleno en el flamenco y escribió las canciones de su segundo disco, Evening Sounds. Martin Chilton, del The Daily Telegraph, escribió: «El álbum de Jake Shane, Evening Sounds, fusiona con elegancia folk, americana e incluso algunas influencias españolas de su etapa en Madrid en agradables melodías y letras inteligentes, como las que nos encontramos en las canciones "Before Winter" y "Seascape". Escucharlo es todo un disfrute».
Tras dos años en Madrid, Jake se dedicó a recorrer mundo durante tres años, quedándose durante un par de meses en numerosos ciudades de varios países. Hace poco ha vuelto a España. Se gana la vida yendo de gira con su música mientras sigue puliendo sus vívidos versos y explorando cuestiones eternas mediante su música roots estadounidense con tintes españoles, que da lugar a un sonido absolutamente único.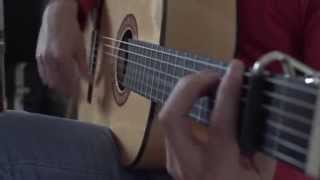 Connect with Jake Shane and his music / Conecta con Jake Shane y su musica:
Website – http://www.jakeshane.com/p/bio.html
Facebook – https://www.facebook.com/jakeshanemusic
Instagram – http://instagram.com/jakeshanemusic
Twitter – https://twitter.com/JakeShaneMusic
Youtube https://www.youtube.com/user/JakeShaneMusic
—
Jake Shane will perform starting at 21.00h on Friday February 9th. Bring your positive energy. Lively conversation, new friends and more, before and after the performance. Come join us!
Jake Shane le ofrecerá un concierto a partir de las 21:00 del viernes 9 de febrero. Trae tu energía positiva. Conversación animada, nuevos amigos y más antes y después de la actuación. ¡Únete a nosotros!
—
—————————–
In collaboration with:
Our Official Sponsors / Nuestros Patrocinadores Oficiales: