"Music is the combination of two of the strongest forces on earth, emotions and belonging. Music enables us to be able to create a sense of belonging by providing myself and my listeners with the backdrop of understanding our emotions and a supportive network to always connect to."
«La música es la combinación de dos de las fuerzas más poderosas del mundo: las emociones y el sentido de pertenencia. Nos permite crear este último proporcionándonos a mí y a mis oyentes un trasfondo de comprensión de nuestras emociones y una red de apoya a la que siempre nos podemos conectar».
Jacob Axel Peter is a Swedish musician singer-songwriter currently living in Madrid. He grew up in Sweden and moved to South Korea when he was fourteen years old and started playing the guitar. When he moved to Spain he started singing and composing his own music. Jacob's musical inspirations lie within blues and jazz with a touch of country which creates a captivating mix of sounds.
Jacob Axel Peter es un músico y cantautor sueco que reside actualmente en Madrid. Se crio en Suecia y se trasladó a Corea del Sur con 14 años; en ese momento empezó también a tocar la guitarra. Al mudarse a España comenzó a cantar y a componer su propia música. Su inspiración musical viene del blues y del jazz con un toque de country, lo que crea una mezcla de sonidos cautivadora.
—
Connect with Jacob and his music / Conecta con Jacob y su música:
Facebook – https://www.facebook.com/JacobAxelPeter/
Instagram – @jacobaxelpeter
Spotify – Jacob Axel Peter
Apple Music – Jacob Axel Peter
Online Store – https://store.cdbaby.com/cd/jacobaxelpeter
—
Jacob Axel Peter will perform starting at 21.00 on Friday February 2nd. Bring your positive energy and a cushion to sit on. Lively conversation, new friends and more, before and after the performance. Come join us!
Jacob Axel Peter le ofrecerá un concierto a partir de las 21:00 del viernes 2 de febrero. Trae tu energía positiva y un cojín para sentarte. Conversación animada, nuevos amigos y más antes y después de la actuación. ¡Únete a nosotros!
—
Cover with reservation / Entrada con reservacion: 6€
Early-bird / Anticipada: 5€ (purchase at
La Paralela
by 31 January, opens at 12h / compra en La Parallel antes del 31 de enero, abre a las 12h)
Suggested Donation to Artists is a sliding scale / Donación sugerida a la artista: a voluntad entre: 5€ to 20€
–
——————————
In Collaboration with: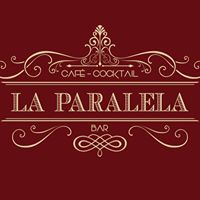 Our Official Sponsors / Nuestros Patrocinadores Oficiales: