This special pre-concert event takes us out of the living room and into Malasaña . We'll begin with drinks and snacks, then head to El Intruso Bar for the debut concert of David Ernsberger, Sally Fazakerley and Benja Bravo's new band Not My Circus. 
Another familiar LRC performer will be opening for them, Tommy Goodall. 
Este evento especial previo al concierto nos saca del salón y nos lleva a Malasaña. Empezaremos con un picoteo y algo de beber y luego iremos a El Intruso Bar para disfrutar del concierto de debut del nuevo grupo de David Ernsberger, Sally Fazakerley y Benja Bravo, Not My Circus. 
Otro artista habitual de los LRC, Tommy Goodall, será su telonero.
Not My Circus is a multi-instrumentalist five-piece based in Madrid, Spain.
Not My Circus makes alt-pop songs with folk tinged vocal harmonies skipping over a freak show of psych-blues riffs, soulful bass grooves, wonky funk beats and warm electronic textures. A white-knuckle ride to the edge of your musical map, and back again. Members are David Ernsberger, Sally Fazakerley, Benja Bravo, Jake Alexander and Ben Gibson. 
Not My Circus es un quinteto multiinstrumental con base en Madrid, España.
Hacen canciones de pop alternativo con armonías vocales teñidas de folk que dan paso a un circo de riffs de blues psicodélico, melodías de bajo llenas de sentimiento, alocados ritmos funk y cálidas texturas electrónicas. Un vertiginoso viaje de ida y vuelta a los confines de tu mapa musical. Los integrantes de Not My Circus son David Ernsberger, Sally Fazakerley, Benja Bravo, Jake Alexander y Ben Gibson.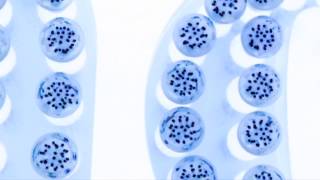 Doors open for Not My Circus at El Intruso at 21.00 and you may reserve for their Facebook event here. 
In the meanwhile, we need to figure out where we want to meet up before the concert at 20.00 on Thursday February 9th for drinks and snacks. Your suggestions are needed! You can give yours when you reserve for this event. Let's all hang and then music!
Las puertas para el concierto de Not My Circus se abrirán en El Intruso a las 21:00, y puedes reservar tu entrada a través de su evento en Facebook aquí.
Mientras tanto, tenemos que decidir dónde quedamos antes del concierto a las 20:00 del jueves, 9 de febrero, para tomar algo. ¡Queremos vuestras sugerencias! Puedes proponer un lugar al reservar tu asistencia al evento. ¡Vamos juntos de picoteo y luego a disfrutar de la música!
—
Drinks and Snacks: Depends on how hungry and thirsty you are.
Not My Circus at El Intruso Cover: 7€
Bebidas y picoteo: Dependiendo del hambre y sed que tengáis.
Entrada para Not My Circus en El Intruso: 7 € 
—
——————————————————————————————-
OUR OFFICIAL GROUP SPONSORS / NUESTROS PATROCINADORES OFICIALES DEL GRUPO: