"Music is a heart speaking."
«La música es un corazón que habla».
Erik Sjøholm is an independent singer-songwriter, producer and multi-instrumentalist from Finland currently based in Madrid, Spain. His style combines several genres ranging from roots to alternative to soul, including influences like Paul Simon, Ed Sheeran, Damian Rice, Bruce Springsteen among others.
Erik released in 2009 his first E.P « Endless » and decided shortly after to invest more time in studying music. After graduation and a couple of years making a living from playing covers he returned the focus to his solo act and released in 2016 a single « Ray of light », an E.P « The Pearl » and an album « Walkabout » alongside several impressive music videos on youtube. 
Since his album release he´s been touring through Portugal, Spain, Luxemburg, Belgium, The Netherlands, Finland, Sweden and Germany, to share his music in various scenes around Europe. Erik is now planning his next album as well as continuing touring around Europe. 
Erik Sjøholm es un cantautor, productor y multiinstrumentista independiente procedente de Finlandia que reside actualmente en Madrid. Su estilo combina diversos géneros que van desde el roots al soul alternativo, incluyendo influencias como Paul Simon, Ed Sheeran, Damian Rice y Bruce Springsteen entre otros.
Erik lanzó en 2009 su primer E.P., «Endless», y poco después decidió que quería invertir más tiempo en estudiar música. Tras graduarse y pasar un par de años ganándose la vida tocando versiones, volvió a centrarse en su carrera en solitario y lanzó en 2016 el sencillo «Ray of light», el E.P. «The Pearl» y el álbum «Walkabout», junto con varios impactantes vídeos musicales en YouTube.
Desde el lanzamiento de su álbum ha estado de gira por Portugal, España, Luxemburgo, Bélgica, Holanda, Finlandia, Suecia y Alemania para compartir su música en varios escenarios europeos. Actualmente, Erik está planeando su próximo disco, mientras sigue recorriendo Europa.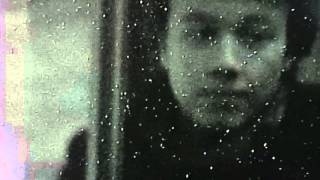 Connect with Erik and his music on Facebook, Instagram, Twitter, Youtube, iTunes, Soundcloud and Spotify.
Conecta con Erik y su música en Facebook, Instagram, Twitter, Youtube, iTunes, Soundcloud y Spotify.
—
Erik will perform acoustically starting at 21.00 on Saturday May 5th. Bring your positive energy and a cushion to sit on. Lively conversation, new friends and more, before and after the performance. Come join us!
Erik nos ofrecerá un concierto acústico a partir de las 21:00 del sábado 5 de mayo. Trae tu energía positiva y un cojín para sentarte. Conversación animada, nuevos amigos y más antes y después de la actuación. ¡Únete a nosotros!
—
Cover: 5€ (or 7€ with Open Bar of wine and beer) 
Suggested Donation to Artists is a sliding scale: 5€ to 20€ 
Entradas: 5€ (o 7€ con Barra Libre de vino y cerveza)
Donación sugerida a la artista es una escala móvil: 5€ a  20€ 
—
——————————————————————————————-
OUR OFFICIAL GROUP SPONSORS / NUESTROS PATROCINADORES OFICIALES DEL GRUPO: