" Music is how I let out everything I'm holding in."
«La música es como saco todo lo que llevo dentro».
Ivory Tusk is Argentine singer-songwriter Ezequiel de Lima in "one-man band" mode, in which the songs are constructed and sustained by his voice and acoustic guitar. Inspired by artists such as The Tallest Man on Earth, Jose Gonzalez, Sufjan Stevens and Shakey Graves, his style features extensive rhythmic finger-picking, alternate tunings and contemplative lyrics.
Previously, he served as songwriter and lead guitarist for indie rock band Blak Lyons, where he learned the harsh reality of his English written songs on the local scene in Buenos Aires. Feeling alienated from the scene and allured by his American folk influences,  he embarked on his first solo tour in January 2016, through the Southwest USA, playing shows in cities such as San Francisco, Salt Lake City, Phoenix, San Diego and Los Angeles alongside talented local acts.
To finish a successful 3 month tour, there was a lengthy stop at Nashville. On one of the performance nights, he met Harrison Brougham who, in a movie-like situation, offered him free studio time at the Art Institute of Tennessee on a napkin. In one afternoon, they recorded 5 unreleased songs, in single live takes, with no edits and minimum overdubs. These intimate recordings were released in an EP called "Zephyr" on July 12th, 2016.
In September 2016, he was invited to open the live show by Los Monos de la China, which was recorded for a DVD release and participated on the Paraiso Festival. Following these performances, Ezequiel went into the studio to record his upcoming EP "Rising Lights".
2017 will find Ezequiel promoting the new EP in an European tour.
Ivory Tusk es el cantautor argentino Ezequiel de Lima en modo «hombre orquesta», en el que las canciones se construyen y sustentan con su voz y su guitarra acústica. Inspirado por artistas como The Tallest Man on Earth, José González, Sufjan Stevens y Shakey Graves, su estilo incluye grandes dosis de fingerpicking rítmico, afinaciones alternativas y letras contemplativas.
En el pasado fue letrista y primer guitarra del grupo de rock indie Blak Lyons, donde aprendió la dura realidad de sus canciones, escritas en inglés, en la escena local de Buenos Aires. Sintiéndose ajeno a ese ambiente y atraído por sus influencias de folk norteamericano, se embarcó en su primera gira en solitario en enero de 2016 por el suroeste de EE. UU., actuando en ciudades como San Francisco, Salt Lake City, Fénix, San Diego y Los Ángeles junto con talentosos músicos locales.
Su exitosa gira de tres meses tuvo como colofón una larga parada en Nashville. Durante una de sus actuaciones conoció a Harrison Brougham y este, en una escena como de película, le ofreció tiempo de estudio gratis en el Instituto de Arte de Tenessee, apuntándoselo en una servilleta. Grabaron cinco canciones inéditas en una sola tarde, en tomas únicas en vivo, con nada de edición y un mínimo de pistas superpuestas. Estas grabaciones intimistas se publicaron el 12 de julio de 2016 en un EP titulado «Zephyr».
En septiembre de 2016 fue invitado a ser telonero en el concierto en vivo de Los Monos de la China, que fue grabado para su lanzamiento en DVD dentro del Paraíso Festival. Tras esas actuaciones, entró en el estudio para grabar su próximo EP, «Rising Lights».
En 2017 Ezequiel estará promocionando su nuevo EP de gira por Europa.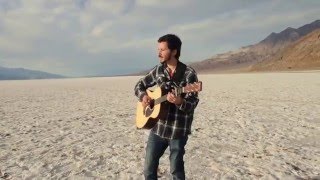 Connect with Ivory Tusk and his music at ivorytuskmusic.com, on Facebook, Instagram, Youtube, Bandcamp, Soundcloud and Spotify. 
Conecta con Ivory Tusk y su música en ivorytuskmusic.com, en Facebook, Instagram, Youtube, Bandcamp, Soundcloud y Spotify.
—
Ivory Tusk will perform acoustically starting at 21.00 on Saturday March 25th. Bring your positive energy and a cushion to sit on. Lively conversation, new friends and more, before and after the performance. Come join us!
Ivory Tusk nos ofrecerá un concierto acústico a partir de las 21:00 del sábado 25 de marzo. Trae tu energía positiva y un cojín para sentarte. Conversación animada, nuevos amigos y más antes y después de la actuación. ¡Únete a nosotros!
—
Cover: 5€ (or 7€ with Open Bar of wine and beer) 
Suggested Donation to Artists is a sliding scale: 5€ to 20€ 
Entradas: 5€ (o 7€ con Barra Libre de vino y cerveza)
Donación sugerida a la artista es una escala móvil: 5€ a  20€ 
—
——————————————————————————————-
OUR OFFICIAL GROUP SPONSORS / NUESTROS PATROCINADORES OFICIALES DEL GRUPO: