"Music is art in motion."
"La música es arte en movimiento".
Lyre is an indulgence in introspection; a catharsis of joy and frustration; and a celebration of life and all its happenings, good or bad, through music. Guitarist Lachlan Bell and singer Megan Crocombe have been making music together for nine years. The duo write folk music enriched by their jazz background and inspired by legendary artists like Joni Mitchell, James Taylor and contemporaries Laura Marling and The Bros. Landreth. They're not trying to be too fancy or clever. They just like to poke at their wounds, examine their joys and write music that has beauty and feels true. In one way or another.
Lyre da rienda suelta a la instrospección, es una catarsis de alegría y frustración y una celebración de la vida y todos sus acontecimientos, buenos o malos; todo a través de la música. El guitarrista Lachlan Bell y la cantante Megan Crocombe han estado componiendo juntos durante nueve años. El dúo escribe música folk, enriquecida por su fondo jazzístico e inspirada por artistas legendarios como Joni Mitchell, James Taylor y artistas actuales como Laura Marling y The Bros. Landreth. Ellos no tratan de ser demasiado ostentosos y enrevesados. Sólo les complace hurgar sus heridas, examinar sus alegrías y escribir música que tenga belleza y se sienta de verdad. De una manera u otra. 
Connect with Lyre on Facebook. 
Connecta con Lyre en Facebook.
—
"Love. Sex. Hope. And cheap therapy."  
"Amor. Sexo. Esperanza. Y terapia barata."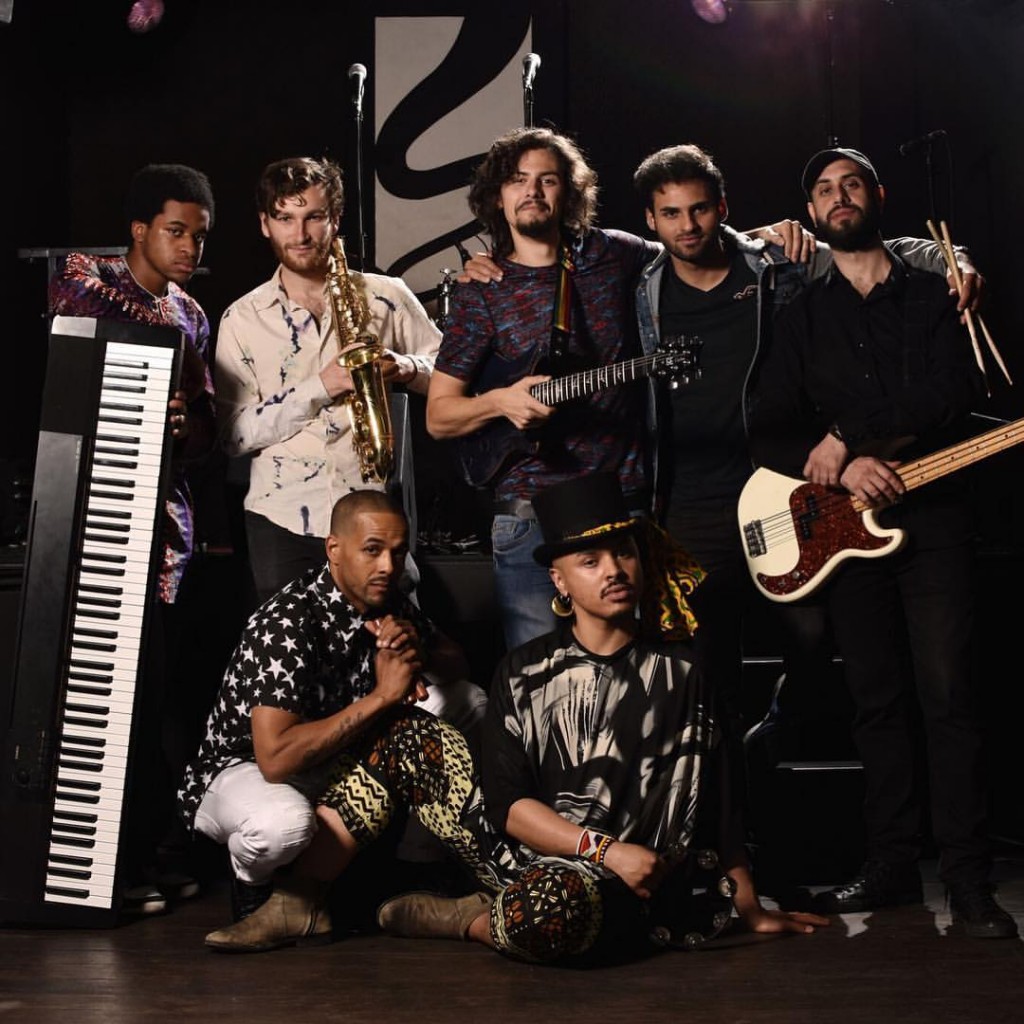 Sex & Hope (formerly The Afrosouls), are a multinational Hip-Hop band that throws back to the old-school sounds of Soul, Jazz, Funk and Blues. Each member from their respective country has a special interpretation of what Hip-Hop means them. This is the beauty of the group, a free fusion of trans-continental vibrations that is difficult to find in one particular place. Their motto is love, peace and hair grease the original motto of Don Cornelius (R.I.P) from the mythical American series Soul Train. Sex & Hope hope to continue with this precedent that has created such great vibrations and great music.
Sex & Hope (anteriormente conocido como The Afrosouls), son una banda multinacional que toca Hip-Hop con respecto a sus antepasados:  Soul, Jazz, Funk y Blues.  Cada miembro procedente de un país diferente tiene una interpretación especial propia de lo que significa Hip-Hop.  Esta es la belleza del grupo, una fusión libre con vibraciones que son difíciles de encontrar en todo el mundo.  Nuestro lema es el amor, la paz y el pelo engrase el lema original de Con Cornelius (R.I.P) de la mítica serie americana Soul Train.  Ellos esperan continuar con el precedente que estableció un gran tiempo, grandes vibraciones y gran música.
Sex & Hope Quartet are …
                             ProfeSoul (USA) MC/Vocals   
                             Dattie Capelli (South Africa) Vocals
                             Jack Arabe (USA) Guitar/Vocals
                              Seannie Mac (Australia) Alto Sax 
Other Members:Asere (Cuba) Drums, Rico (Equatorial Guinea) Keyboards, Mr. Fingers (Colombia) Bass
Connect with Sex & Hope and their music on Facebook and their website. 
Conecta con Sex & Hope en Facebook y su página web.
—
Sex & Hope Quartet and Lyre will perform starting at 19.00 on Sunday June 18th. Come join us!
Sex & Hope Acoustic Quartet y Lyre nos ofrecerán un concierto a partir de las 19:00 del domingo 18 de junio.  ¡Únete a nosotros!
—
Cover: 5€ (or 7€ with Open Bar of wine and beer) 
Suggested Donation to Artists is a sliding scale: 5€ to 20€ 
Entradas: 5€ (o 7€ con Barra Libre de vino y cerveza)
Donación sugerida a la artista es una escala móvil: 5€ a  20€ 
——————————-
Our Official Sponsors / Nuestros Patrocinadores Oficiales: