"Music is a bridge to transcendence; A kind of alchemy that transforms feelings and questions into something else." 
«La música es un puente la trascendencia; una especie de alquimia que transforma sentimientos y preguntas en algo diferente».
A Ritual Show, invites the audience to feel the transformation from darkness to light, being reborn from the ashes to become a tree once again. ARBOLCENIZA is a musical duet that mixes "copla" and Argentinian folklore with pop music. Original songs played with guitar loops, bombo legüero and samplers. Formed by Cachin Selis and La Vero Paz.
Un espectáculo ritual que invita al público a sentir la transformación de la oscuridad en luz; a renacer de las cenizas y convertirse nuevamente en un árbol. ÁRBOLCENIZA es un dueto musical que combina la copla y el folclore argentino con música pop. Canciones originales acompañadas de loops de guitarra, bombo legüero y sámplers. Está formado por Cachin Selis y La Vero Paz.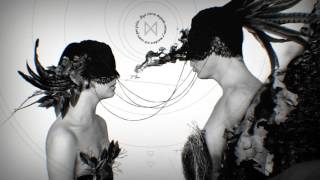 Connect and learn more about them at arbolceniza.com.
Conecta con ellos y conócelos mejor en arbolceniza.com.
—
ARBOLCENIZA will perform starting at 21.00 on Saturday February 18th. Bring your positive energy and a cushion to sit on. Lively conversation, new friends and more, before and after the performance. Come join us!
ABROLCENIZA nos ofrecerán un concierto a partir de las 21:00 del sábado 18 de febrero.  Trae tu energía positiva y un cojín para sentarte. Conversación animada, nuevos amigos y más antes y después de la actuación. ¡Únete a nosotros!
—
Cover: 5€ (or 7€ with Open Bar of wine and beer) 
Suggested Donation to Artists is a sliding scale: 5€ to 20€  
Entradas: 5€ (o 7€ con Barra Libre de vino y cerveza)
Donación sugerida a la artista es una escala móvil: 5€ a  20€
—
——————————————————————————————-
OUR OFFICIAL GROUP SPONSORS / NUESTROS PATROCINADORES OFICIALES DEL GRUPO: