Two sets, two singer-songwriters, all original music,. 
Dos actuaciones, dos cantautores, ambas con música propia.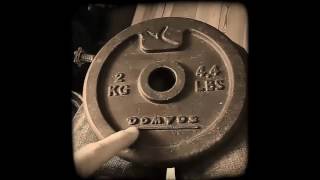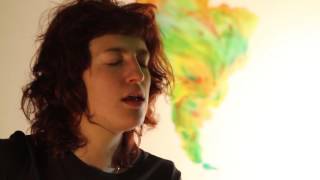 —
Music is a way to share your emotions and experiences. Music reminds you that these emotions and experiences happen to everyone … you and I are unique … and we are not all alone."
«La música es una forma de compartir tus emociones y experiencias. La música te recuerda que esas emocionas y experiencias le pasan a todo el mundo… Tú y yo somos únicos… y no estamos solos».
Orlando Dees is a singer-songwriter originally from Spain. After living and working in Bavaria, playing the drums with different bands, Orlando moved to Berlin for five years to develop his own music before coming to Madrid. Earlier this year Orlando recorded his first EP "Los Monstruos del Lago". The results are soulful, melodic and lyrically unconventional. It's this lack of convention that draws people to his music.
Connect with Orlando and his music on Facebook, soundcloud, bandcamp, instagram, and Spotify.
Orlando Dees es un cantautor nacido en España. Tras vivir y trabajar en Baviera, tocando la batería en varios grupos, Orlando se mudó a Berlín, donde pasó cinco años desarrollando su propia música antes de venir a Madrid. A principios del pasado año, Orlando grabó su primer EP, «Los Monstruos del Lago». El resultado es conmovedor, melódico y de una lírica nada convencional. Esta falta de convencionalismo es lo que atrae a la gente a su música.
Conecta con Orlando y su música en Facebook, soundcloud, bandcamp, instagram, y Spotify.
—
 "If I had a choice with making music, I'd still do it; I can't stop because music is what keeps me alive."
«Si la música fuera una opción,  la elegiría;  No puedo dejarla, porque es lo que me mantiene viva».
Faneka, also known as Inés Faneka, grew up in Switzerland among snow faeries and cats. Inés became an angst-ridden teenager taking electric guitar lessons; Bewildered, she discovered rock among male metal-heads. Her studies at college allowed her to live a year abroad in Florida … and she ended up in California. There, Inés focused on songwriting before moving back to Madrid. Her music is passionate, expressive and her performances, inspiring.
Connect with Faneka and her music on facebook and youtube.
Faneka o Inés Faneka creció en Suiza entre hadas de las nieves y gatos. Inés se convirtió en una adolescente llena de desazón que acudía a clases de guitarra eléctrica. En su desconcierto, descubrió el rock gracias a amigos metaleros. Gracias a sus estudios universitarios pudo pasar un año en el extranjero, en Florida… Y después de ahí acabó en California. Allí se dedicó a escribir canciones antes de volver a trasladarse a Madrid. Su música es apasionada y expresiva, y sus actuaciones, inspiradoras.
Conecta con Inés y su musica en facebook y youtube.
—
Orlando and Faneka will perform acoustically starting at 21.00 on Saturday January 14th. Bring your positive energy and a cushion to sit on. Lively conversation, new friends and more, before and after the performance. Come join us!
Orlando y Faneka nos ofrecerán un concierto acústico a partir de las 21:00 del sábado 14 de enero. Trae tu energía positiva y un cojín para sentarte. Conversación animada, nuevos amigos y más antes y después de la actuación. ¡Únete a nosotros!
—
Cover: 5€ (or 7€ with Open Bar of wine and beer) 
Suggested Donation to Artists is a sliding scale: 5€ to 20€ 
Entradas: 5€ (o 7€ con Barra Libre de vino y cerveza)
Donación sugerida a las artistas es una escala móvil: 5€ a  20€ 
—
——————————————————————————————-
OUR OFFICIAL GROUP SPONSORS / NUESTROS PATROCINADORES OFICIALES DEL GRUPO: