"Music is freedom … it allows me to breathe and express myself in a way that I feel comfortable. I paint pictures with my words and harmonies. I can create a mood or a vibe that's relatable and honest. Be vulnerable. Music makes me take an honest look at myself. It's like trading my limbs for listens. Intimate pieces of myself, scattered on a stage. All I'm armed with is the hope that someone out there enjoys my creations just as much as I do. "
«La música es libertad… Me permite respirar y expresarme de una forma que me resulta cómoda. Pinto imágenes con mis palabras y armonías. Puedo crear un estado de ánimo o una atmósfera familiar y honesta. Sé vulnerable. La música hace que mire al espejo con sinceridad. Es como cambiar mis miembros por oídos atentos. Piezas íntimas de mi persona, repartidas por un escenario. Tan solo voy armada con la esperanza de que alguien disfrute de mis creaciones tanto como yo».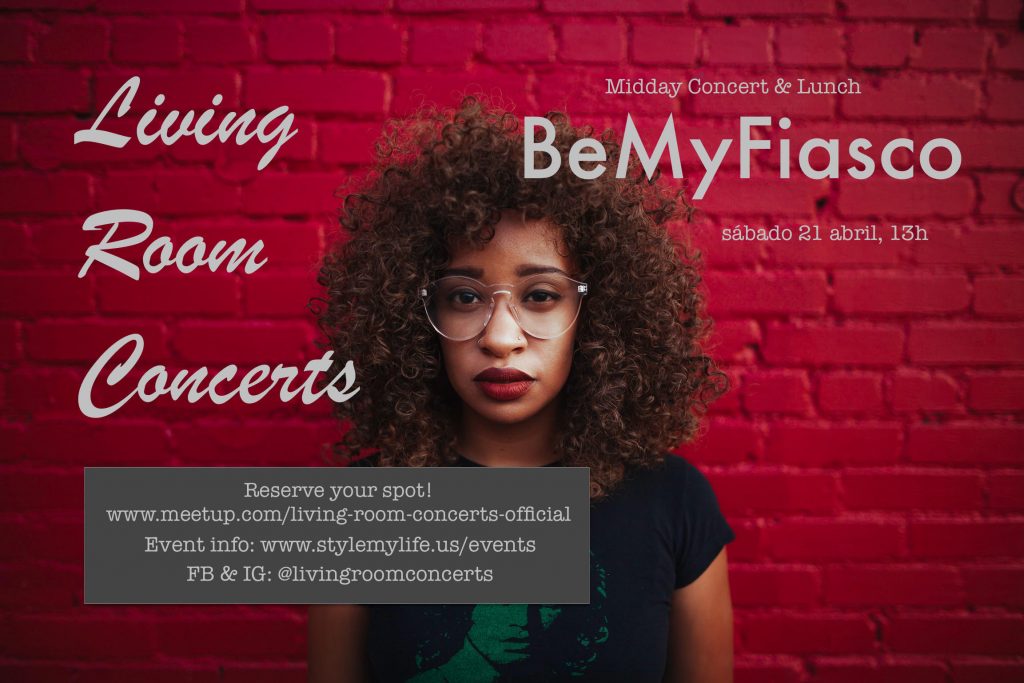 Smooth buttery vocals, Bianca "BeMyFiasco" Rodriguez is a 26 year old singer/songwriter from Dallas, TX. She has been creating since the age of three. Her influences include Anita Baker, D'Angelo, Minnie Riperton, Chaka Khan & SWV.
Bianca's debut project "Solitude" was released back in 2013. It describes a period of isolation into a period freedom and creativity. Her sophomore release "Layers" was released February 29, 2017. It is a musical journey through the mind of BeMyFiasco in the mist of a forbidden love.
Bianca has recently been featured on Robert Glasper's tribute LP to Miles Davis, "Everything is Beautiful.' A 9th Wonder production, the song "Violets," features Fiasco's lush vocals behind Phonte's smooth stylings.
She is currently on tour with RC & The Gritz. (aka Erykah Badu's band).
Bianca «BeMyFiasco» Rodríguez es una cantautora de voz melosa de 26 años procedente de Dallas, Texas. Lleva creando desde que tenía tres años. Entre sus influencias se cuentan Anita Baker, D'Angelo, Minnie Riperton, Chaka Khan y SWV.
Su proyecto de debut, «Solitude», se lanzó en 2013. Describe la transición de un periodo de aislamiento a otro de libertad y creatividad. Su segundo lanzamiento, «Layers», salió a la venta el 29 de febrero de 2017. Es un viaje musical a través de la mente de BeMyFiasco entre la niebla de un amor prohibido.
Bianca Ha aparecido recientemente en el LP de Robert Glasper que rinde tributo a Miles Davis, «Everything is Beautiful». «Violets», producida por 9th Wonder, combina la suntuosa voz de Fiasco con los sutiles arreglos de Phonte.
Actualmente está de gira con RC & The Gritz (la banda de Erykah Badu).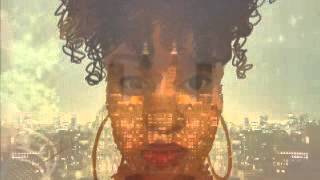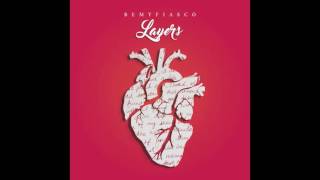 Connect with Bianca and her music / Conecta con Bianca y su música:
Facebook – http://www.facebook.com/bemyfiasco
Twitter – http://www.twitter.com/bemyfiasco
Instagram – http://www.instagram.com/bemyfiasco
Youtube – http://www.youtube.com/bemyfiasco
Soundcloud – http://www.soundcloud.com/bemyfiasco
Web – http://www.bemyfiasco.com
—
BeMyFiasco will perform starting at 13.00h on Saturday April 21st. This concert starts promptly, it is a straight 45-minute set with no intermission. After the concert finishes, Rachel and Elizabeth will head directly to the Mercado de la Cebada in La Latina to eat seafood and drink wine. Everyone who attends is welcome to join them at this after-concert lunch social. Come join us!
BeMyFiasco ofrecerá un concierto a partir de las 13:00h del sábado 21 de abril. El concierto empezará puntual y será una sesión de corrido de 45 minutos, sin pausas. Tras acabar el concierto, Rachel y Elizabeth irán directamente hacia el Mercado de la Cebada en La Latina para tapear marisco y vino. Animamos a todos los asistentes que así lo deseen a que se unan a ellos a esta quedada posconcierto. ¡Vente con nosotros!
—
New LRC Members: Join Living Room Concerts and RSVP here.
LRC Members: RSVP here.
---
Sponsors & Collaborators / Patrocinadores y Colaboradores: